New Year, New Opportunities: Choose a creative and conscious life in 2022!
Choose a more creative life in the new year!
What if your new year's resolution were not only moving toward a happier and healthier life for yourself but working on creating a better world for everyone?
Alongside working on your fitness, why not start thinking about the impact of your purchases on the environment or choose to spend more time offline? Or, perhaps while trying to achieve a career-oriented goal, why not go all the way and develop your own creativity? Here at BIS, we want to help you live a more creative life, a life that is richer, more exciting, and most importantly, happier! 
No matter where your resolutions will take you this year, there's something at BIS to help you feel empowered along your way.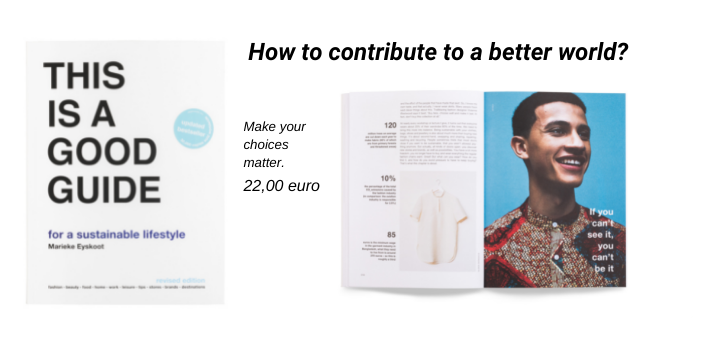 'I absolutely love this book. A friend told me this is the best contemporary book on sustainability and sustainable living by miles' 
This is the definitive and comprehensive guide for what you can do about climate change and how to contribute to a better world. Would you like to live a bit more consciously, and know what you can actually do to help stop climate change and make equal rights happen? Would you like to feel empowered, and make your choices matter? Then this is the book for you.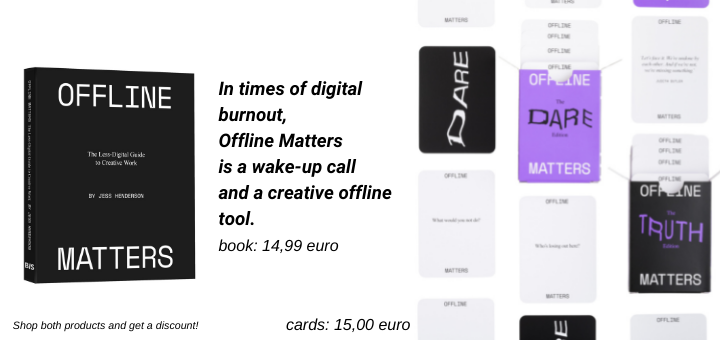 ​​
In times of digital burnout, Offline Matters is a wake-up call. It takes an offline-first approach to creative work - from ideas that unlearn the limiting habits of most workplaces, to insider advice on avoiding clichés and reducing digital overload, this book offers practical thoughts for a creative life that questions pervasive productivity mandates. Sharp, intelligent, and subversive, this book is an essential resource for any creative professional.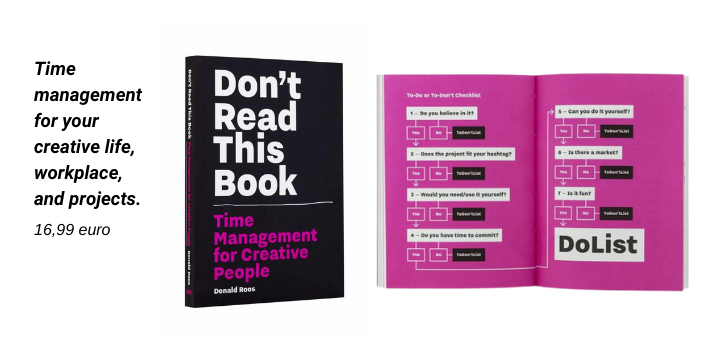 As creative people, we have ideas. But most of these never see the light of day. Why? If you ask a creative person, the answer will always revolve around time. We simply need time to execute an idea (and do it well)—more time than we have.
Don't Read This Book focuses on how to make choices about everything you do in your daily creative practice and life. The book is divided into three parts: Life, Workplace, and Projects. It covers everything from defining your life goals to writing a five-sentence-long email, to leaving out as much as possible in a project. Whether you are a student or a professional, this book will save you time to put your ideas into practice.
In 2022, be a culture-savvy designer! 
Can we be better designers by being conscious of how our work impacts and contributes to diversity or inequality? Without having the opportunity to travel as much as before the pandemic, how can we still be in touch with different cultures to get inspiration? 
We have the right books and tools to get you started on this journey of changing your design practice to a more conscious path.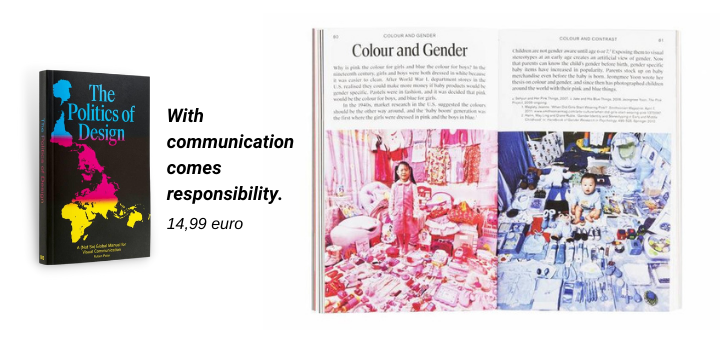 Many designs that appear in today's society will circulate and encounter audiences of many different cultures and languages. With communication comes responsibility; are designers aware of the meaning and impact of their work? If designers learn to be aware of global cultural contexts, we can avoid stereotyping and help improve mutual understanding between people.
The Politics of Design is a collection of visual examples from around the world. Using ideas from anthropology and sociology, it creates surprising and educational insight in contemporary visual communication. The examples relate to the daily practice of both online and offline visual communication: typography, images, colour, symbols, and information.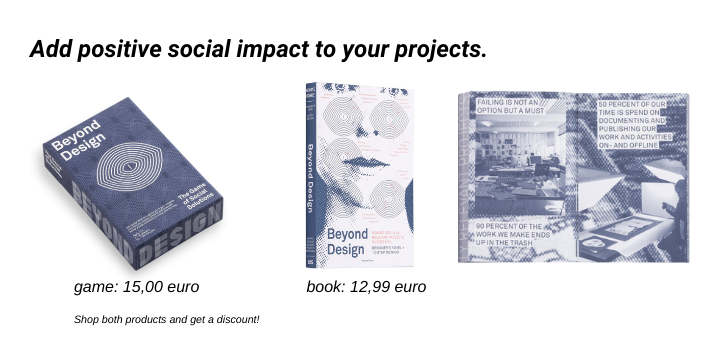 'Beyond Design, The Game of Social Solutions' is an awarded project that guides you to set up your own socially relevant design project. The game navigates you through the 10 steps of setting up a project based on your idea. You can also get some inspiration from the book, a nonfiction novel that provides insights into the contemporary, often hybrid, practice of today's multi-talented graphic designers. The book tells the story of how the author decides to work on socially relevant design projects. An exciting and informative combination that gives insights into the designer's do's and don'ts while working on projects from start to finish.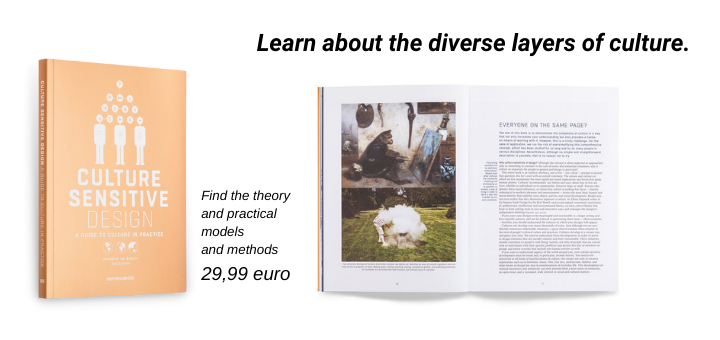 Culture is a complex phenomenon defined by an ongoing process of shifts in human interactions and experiences. In addition to the functional, technical, and economic requirements, it is primarily culture that defines how any designed object and service will perform and prove itself: a process that largely takes place outside the domain and control of the designer.
Culture Sensitive Design provides an overview of theory as well as practical models and methods to enable cross-cultural cooperation, to learn more about the diverse and complex layers of culture that define who we are, how we think, how we imagine, and how we create; and to open up the design space, thereby creating a tremendous source of new ideas.