Today we continue our new interview series on our blog. As many of our authors are experts in their field, we've been working on interviewing them to get to know them, their perspectives and their working process a little better.  Today we are talking with Lisa den Teuling, the mind and creator behind Imagine Me. Lisa is a self taught artist and visual concept developer. She studied International Lifestyle including an exchange to Lithuania were she attended art school. In this interview she spoke with us about her career, creative process, Imagine Me and her views for the future!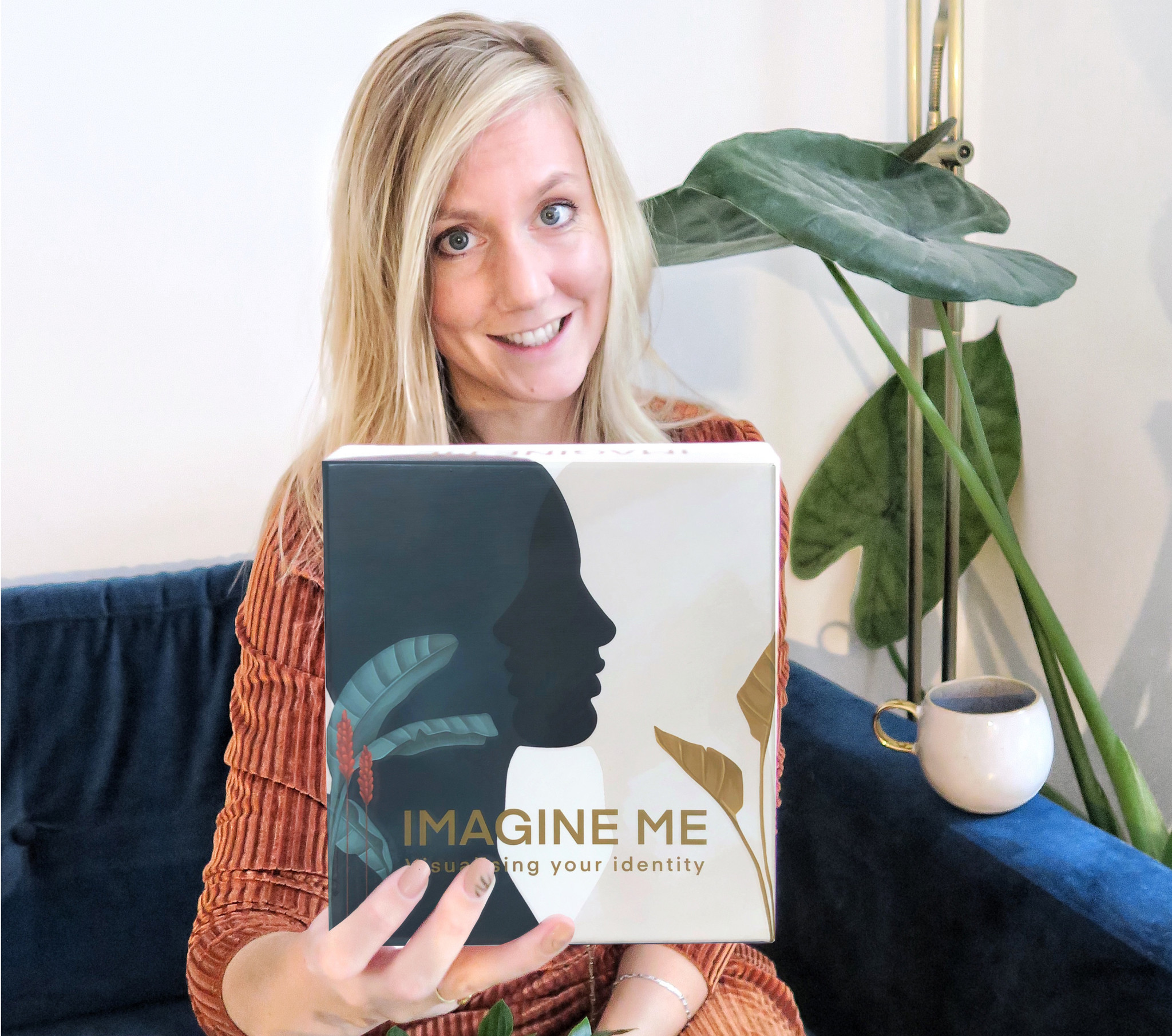 Could you tell a little bit more about yourself? And your business Studio Lisa?
My name is Lisa and I am a self-taught artist. Illustrating has been my passion for as long as I can remember. After I attended an art school in Vilnius I realised that art was not only my passion but it had to become my way of making a living. I have never pictured myself working for someone or felt the pressure to work in order to make lots of money. I just wanted to spend my days doing what I loved most: being creative. Studio Lisa represents everything that I love, and that I am. It's about creating meaningful, conceptual art with a hint of surrealism. My artwork is used for editorial pieces, illustrative identities, advertising, and book illustrations. And who knows what more in the future!
"Studio Lisa represents everything that I love, and that I am. It's about creating meaningful, conceptual art with a hint of surrealism."
Why have you created Imagine Me? What has driven you to do this, we would like to hear a little more backstory, not necessarily a repeat of the product description
To be honest, 'Imagine me' started as one big question mark. I was offered a huge opportunity to create my own game. A task that both excited and frightened me, because I had to decide the complete content and appearance of the game on my own. The possibilities were endless! Therefore a dream and a nightmare at the same time for a creative mind like me, because when are you satisfied with your own idea?
Early on I decided it had to become a game that translates what I do as an illustrator; communicating ideas or concepts through visualisations.
One of my other interests that I wanted to incorporate in the game was personality/identity. Specifically how different personality types are perceived by one another. I have always been quite the chameleon when it comes to social interactions. I adapt myself to the atmosphere/vibe surrounding me. So in each situation; with family, my partner, clients, meeting new people or with friends, people would see a slightly different side of me. But how do all these different people perceive me? Who am I to them? This made me wonder: how could the perception of others be visualised? In what way can you visualise someone's identity? I thought of different ways that could potentially visualise aspects of someone's identity; environments, elements, colours, shapes, animals etc.
Therefore I dove into the world of personality tests and color theories. Eventually, I decided to throw all theories overboard and give people the opportunity to interpret each illustration however they wanted to. The main goal of the game is to spark conversations and let people communicate with each other by using visuals.
What did your creative process look like while developing e.g. Imagine Me?
My creative process consisted of numerous walks, coffees, Google searches, visitations to the cookie jar, and looking outside of my window one too many times. In addition, I had lots of conversations with my boyfriend, friends, and family about the ideas I had.
To start with, I created mind maps with important words or sentences as my main focus. After that, I chose the words from the mind maps that appealed to me the most and started brainstorming with those words in mind. When I became tired of working with words, I started to look for images that represented these words. With these images I created several moodboards, which I eventually translated into sketches and eventually concrete ideas and visualisations. This process kept repeating itself, until at some point I had to stop myself and choose the element that appealed to me most. That's when the final idea started to take shape.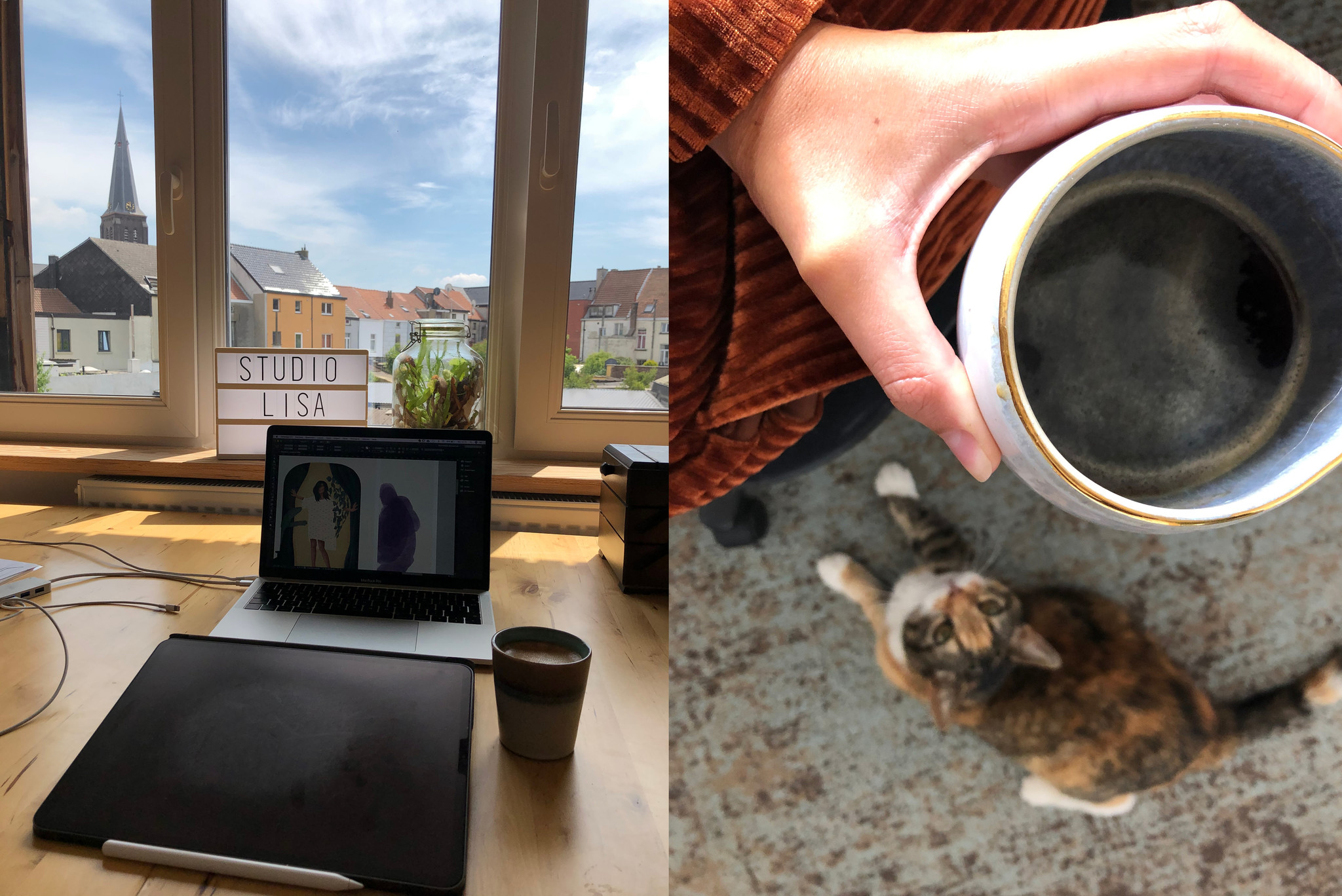 Lisa's creative process 
What inspires you? In what way do you get inspired? If you could provide examples as well that would be great!
This is always a difficult question to answer! To start with, life in general inspires me. It's never one specific thing that inspires. Sometimes I get inspiration out of day to day things, like a great cup of coffee during a walk. Sometimes it helps to have no external input, while for example being in nature. Sometimes beautiful books and magazines inspire me. And finally, Pinterest and Instagram inspire me through the artwork of other creative minds.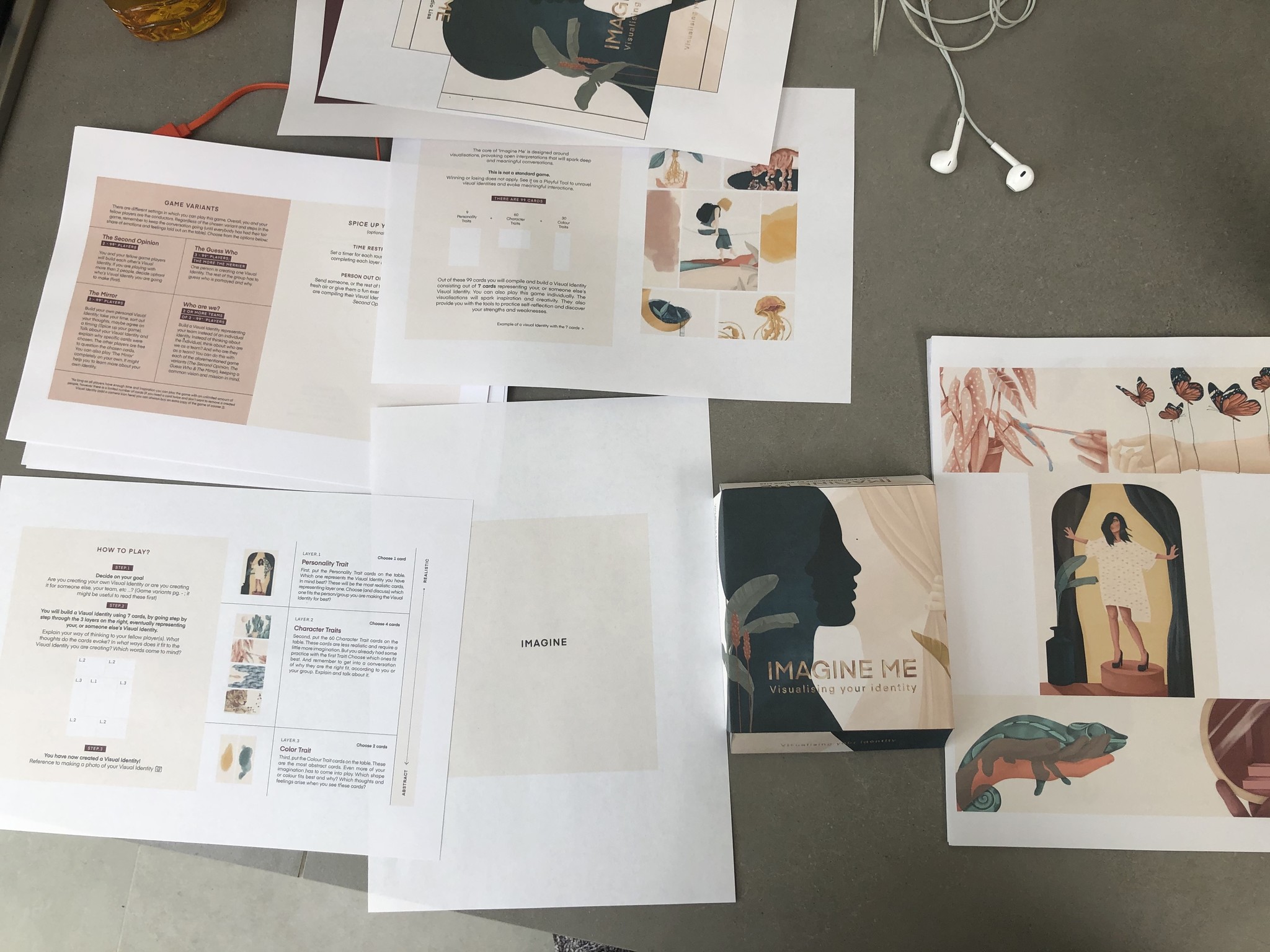 "I think creativity is a powerful tool to create solutions for everyday problems"
What is your future perspective about your field of work? Where do you think it is headed?
I think the creative field is growing and getting more important every day. To start with, I think creativity is a powerful tool to create solutions for everyday problems. In addition, creativity can be used to communicate important messages to the major public. Finally, to just put a smile on people's faces, especially in times like these. Creative outings, like a beautiful song, a magical movie, or a mesmerising visual, can be a little escape from the real world!
What kind of trends do you currently see that make you excited?
Society wise:
Because of what has happened to all of us since the start of 2020, I feel there is a stronger sense of self-awareness. The question: am I doing what makes me happy? seems to pop up more. Followed by: what actually makes me happy? What is most important in life?
'Standing still' seems to have given space to peoples' minds to let these thoughts in again. Equally, it has been the most significant theme in my life for a long time. In the hope that I can keep on doing what I love the most everyday.
Creative wise:
The concept of the starving artist is disappearing more and more, because of social media. Everyone can make an account and start posting their art. Technically you are your own marketing machine, which is so powerful! Not to mention, everything is possible! For instance, you can follow any art lesson you can think of and find multiple platforms to sell your art on.
However, I am not saying it is easy to become a professional artist these days! But there are a lot more possibilities these days.
"Don't be afraid to say yes to every opportunity, even though you are not sure you can do it"
Which advice would you like to give to starting illustrators?
I would say:
- Don't be afraid to say yes to every opportunity, even though you are not sure you can do it (you will do it).
- Don't be afraid to show your work to the world, it's a must if you want to be seen! (people will love you for it).
- Don't be afraid to fail, because you will learn the most from your failures ('what doesn't kill you makes you stronger')
And if you want to get better, practice!