Today we continue our new interview series on our blog. As many of our authors are experts in their field, we've been working on interviewing them to get to know them, their perspectives and their working process a little better. Today we are talking with Anne Miltenburg, author of Brand the Change who will be hosting a live webinar about learning to think like a brand strategist. You can sign up for this session here for free. Anne is also the owner of The Brandling, an education company that offers a brand development method with tools, training to build skills and a tribe of support. In this interview, we asked Anne about her work with The Brandling, her book Brand the Change, and her views for the future!  
I'm a Dutch brand developer who has lived and worked on five continents, and currently call Kenya home.
I had always been a socially conscious kid, and it was only natural that I wanted to pursue a design career through that lens. In 2004, I obtained a design degree with a communication campaign on hiv-aids prevention based on research into visual illiteracy in low income countries. I did my research in Mali, and came back a little disillusioned by the development aid space. I jumped at a chance to work in the brand industry at Studio Dumbar: the commercial space felt clear and didn't have any moral dilemma's or pretence.
After a decade of working in that space, at a career high as a creative director at Interbrand, I was personally at a low point. I missed the ability of supporting social justice in my work, but I saw the amazing potential of my profession to do great things in the world. I didn't just want to switch to working one-on-one with social enterprises to build brands. I wanted to get to the bottom of the problem and build a more sustainable and scalable solution.
So six years ago I asked myself the question: how can I help create a world where a family starting a fair trade lemonade company can rival a brand like Coca Cola? That question has taken me on an amazing personal and professional journey.
I quit my job and went on a one year research trip past co-working spaces, incubators and accelerators in Zambia, the Netherlands, Tunisia, Ireland and Saudi Arabia, to find out what was holding social entrepreneurs and change makers back from building stronger brands.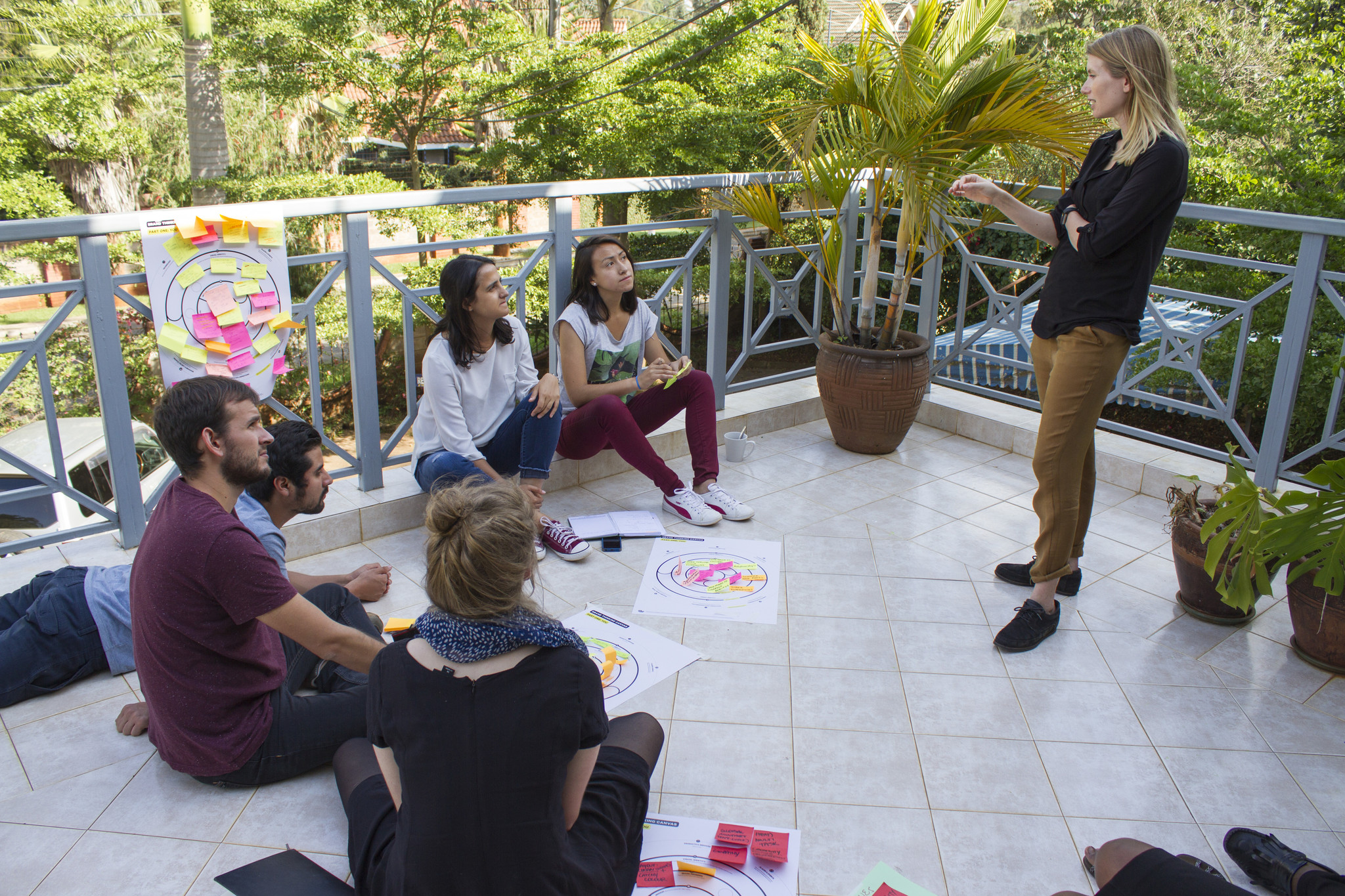 The first thing I noticed was that it wasn't budget that was holding them back, but rather basic skills and knowledge of how what the framework underneath a strong brand was, and the process to build one.
Armed with all my insights, I founded an education company to address the skills and knowledge gaps that I had identified during my research. We offer a brand development method with tools, training to build skills and a tribe of support. We unpack the work of successful change making brands and demystify the practice.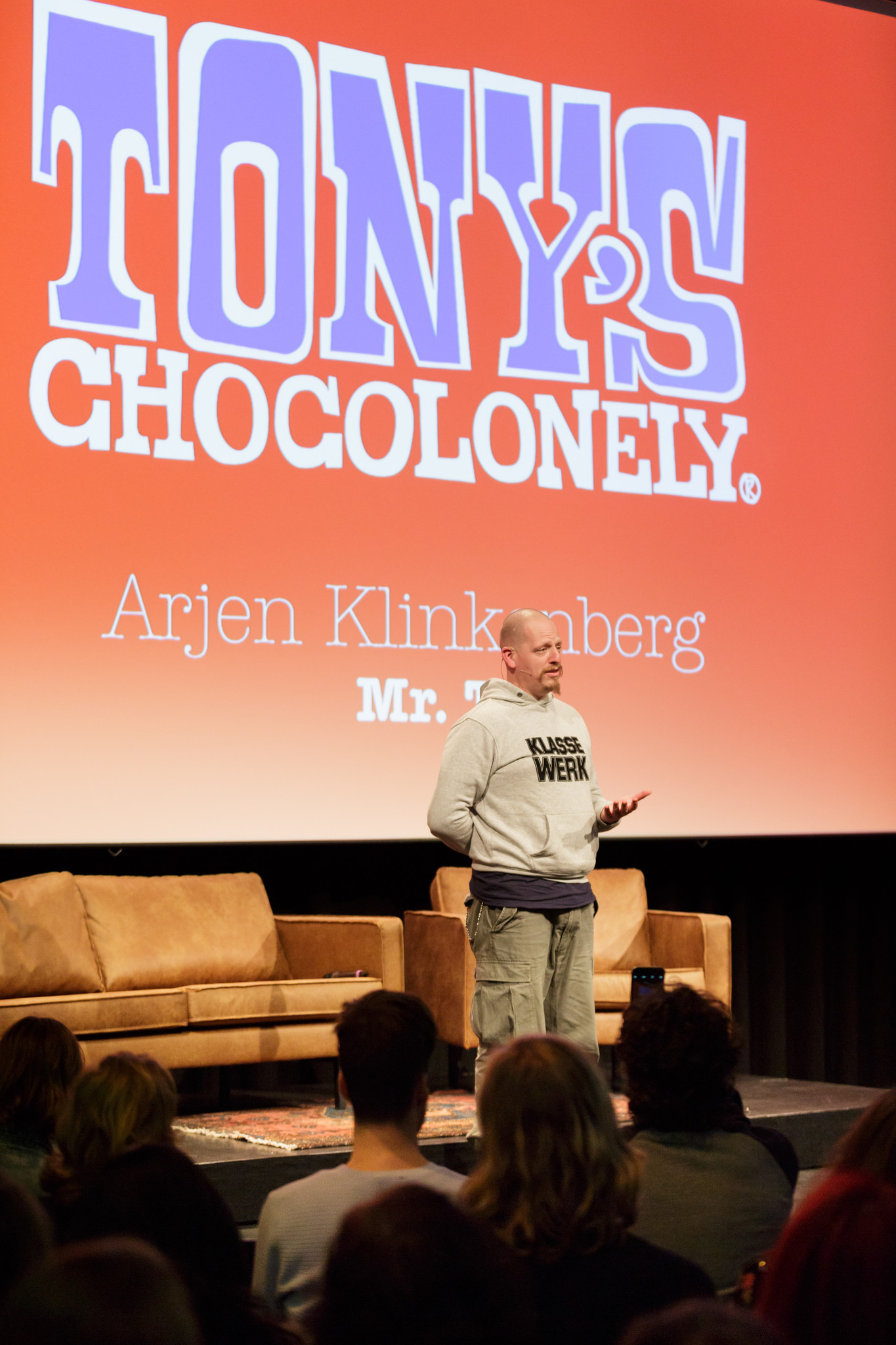 To date, The Brandling has personally trained over 2500 entrepreneurs across the world in brand thinking skills, we have a network of over 40 certified trainers on four continents, and our tools and courses are used by over 10,000 people.
"Like any good origin story, this is a case of a deeply felt frustration and an aha-moment."
Like any good origin story, this is a case of a deeply felt frustration and an aha-moment.
While I was on the road for my research in 2014, doing research and piloting our services, I noticed how many of the questions people posed in my sessions overlapped. I would refer people to other information sources, but felt those all fell short.
Most books on branding use Nike and Apple as examples, but those are incredibly unhelpful examples for most people looking to build brands: these companies have existed for decades and have millions and millions of dollars in marketing budget. Steering an oil tanker is an entirely different skill than getting a small sailboat out of the harbour.
There wasn't a good go-to resource that unpacked the whole brand process. Books were either inspirational (I'm all fired up, but still don't know what to do!), academic (600 pages on positioning), or 'branding for dummies' (maybe helpful if you start a nail salon), none of which appealed to me or the people that I worked with.

Many books on brand were by and for people in the brand industry, and were not written for or by the founders and CEOs. I love my colleagues, but I really don't think we as consultants are the brand builders: the entrepreneurs are, and they will have lots of valuable lessons to share with their peers. I wanted to hear from the people who actually did the blood, sweat and tears work of building brands, year after year, and what they learnt.
Then there were these stumbling blocks: trademarking, naming, digital marketing, that people kept referencing.
So, I decided that if no one else had put this all in one book, I would have to do it myself.
"The brands that stick in our brains are the ones that are great at creating consistent and surprising interactions that help us fall in love with them."
One of the main insights from running workshops with hundreds of people back in 2014 was that as people, we are highly skilled brand critics. We make dozens of choices each day: which bank should I put my money in, which charity do I donate to, whose advice do I trust, which coffee shop do I go to?) - and we use brand as the determining factor for those choices.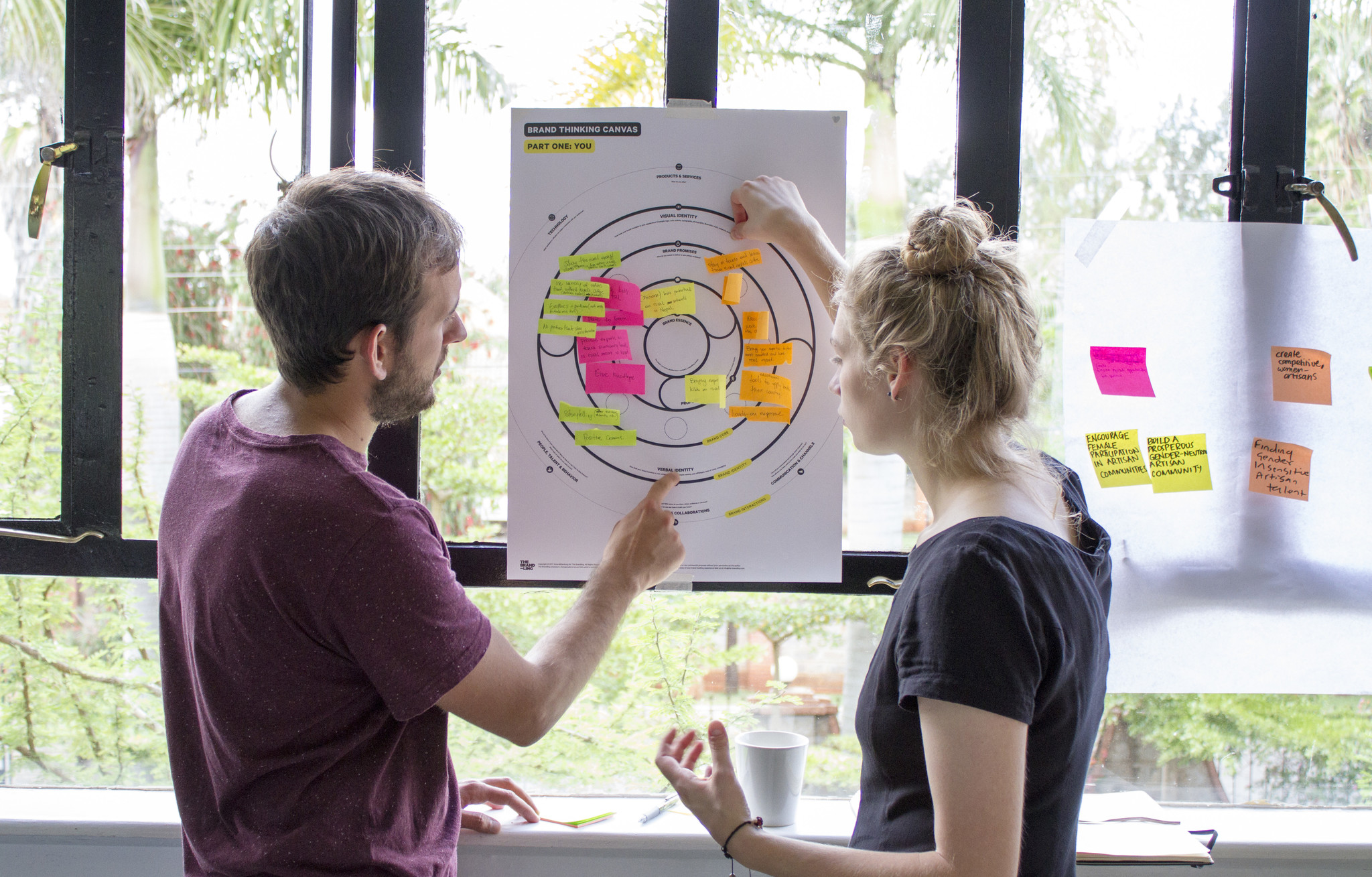 We are highly attuned to pick apart a brand through all the little interactions we have with them, and storing those in our heads for later reference. The brands that stick in our brains are the ones that are great at creating consistent and surprising interactions that help us fall in love with them.
But when this process is reversed, and we have to build our own brand, that brand thinking intuition falls short. We don't know how to build something holistic from the ground up. The number one take-away we wanted our trainees to have is that strong brands don't come about by accident. There is a strong framework underneath. That is what the Brand Thinking Canvas is. Once you understand this model, your brand thinking brain can do its intuitive magic again.
How did this book come about? What was your writing process and who did you involve in it (like other colleagues, designers, etc.)
The book is a living document, currently in its third reincarnation. The book started as a crowd funded, self-published edition in 2015 called the Branding Toolkit for Changemakers. We had to raise the funds for the writing itself, the copy-editing, the illustrations, the design, the guest authors and the print production.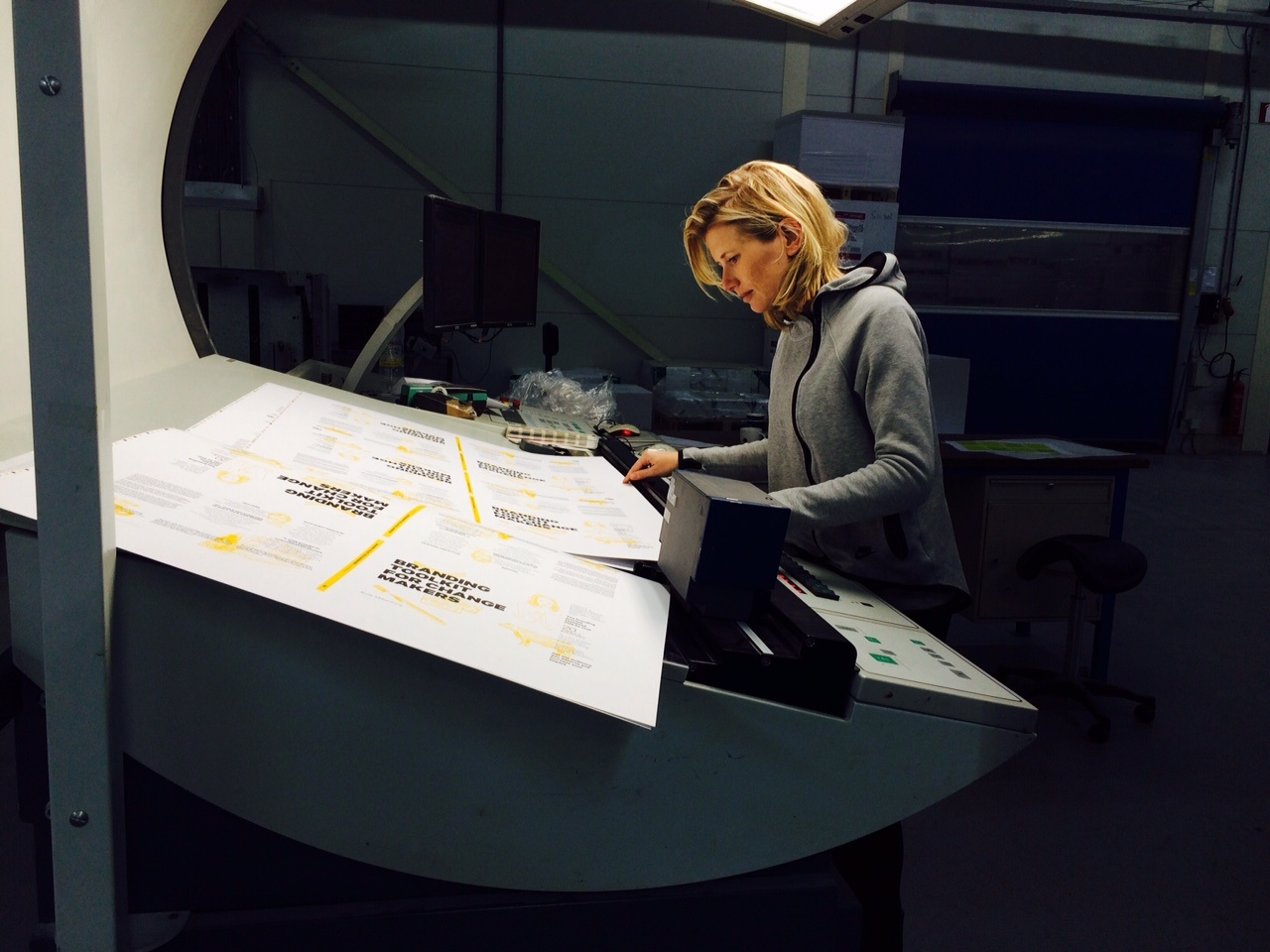 We almost didn't make our goal - people still were not so awake to the role of branding in the social innovation space - and we learnt a lot.
We then fully revised and updated the book twice before BIS offered to publish it officially in 2017, really adding your distribution power and expertise to help us spread the method across the world.
"Changing the world is a really complex art and science - take it from someone who teaches at a social innovation management institute where people go to study and learn how it is done."
First there is of course the ongoing explosion of brands for purpose. It's as if Brand Strategy and Simon Sinek had a baby and everyone wants one. Back in 2015 in our manifesto we wrote that we believed purpose needed to be the next paradigm shift, and I'm really happy to see that this is the case. I also think it is important to stay critical there though.
First, I find it's old wine in new bottles. Much is made of the fact that purpose driven companies outperform traditional ventures, but the science behind that oft-quoted statement by Simon Mainwaring was widely challenged and I have to agree, it is based on a lot of assumptions on what purpose and performance is. One of the companies in the study is a champagne brand whose purpose is to turn each occasion into a celebration. Is that really a purpose or is that just a nice hook for the brand?
Secondly, I'm wary of everyone thinking they know what it takes to make a difference. Changing the world is a really complex art and science - take it from someone who teaches at a social innovation management institute where people go to study and learn how it is done.
Living in Africa makes me very sceptical of people who come in with good intentions and little expertise or experience.
So unless companies get serious about building their change making skills, we will see more superficial impact models and purpose-marketing rather than difference making.
We can't seem to stop debating purpose marketing though, and we never should. Read more about this here.
Besides that, the playbook of disruptive brands challenging the status quo is becoming a bit of a predictable formula - both visually and verbally. I hope there will be more space for something creative and different.


Increasingly, brands want to build movements and community, because they help keep people closer to your brand in a very scattered landscape. Uniting people behind a common purpose or passion is a fantastic role to play.
Community building is not for the faint of heart though, and brands like Harley Davidson, Tough Mudder and Wikimedia who have done it for years and decades can probably share some war stories. These days, I love witnessing individuals building amazing communities that then propel them to build brands from that springboard, like the Slow As F* running community. Building community brands requires a different sense of leadership: it's all about serving the community, rather than the community serving you.
I think communities work when you've set a really good framework for your brand, which anchors a clear sense of purpose for the community beyond just generating leads and loyalty - our Brand Thinking Canvas is a really good tool for that.
Finally, on February 10th you are hosting a live power session about thinking like a brand strategist. Who should join this session? And why should they join?
People interested in a thoughtful conversation around how we can all build stronger brands for change, together.
Anyone who has an idea, product or service for change and who would like to know how they can start or strengthen their brand: social entrepreneurs, disruptors, corporate troublemakers, not-for-profits, etc. Come as a listener or a contributor.
It's been one of the joys of my career that we've pushed the boundaries of which audiences can benefit from brand thinking skills. I've trained women in Saudi Arabia to use brand thinking to enter the job market. I've worked with young leaders in East-Africa to help them advocate for change in their communities. As we say in our courses: the only mould you need to fit is none.